633860
Mini-pistolet de graissage
120 ml
---
---
Attache à 2 positions pour le tube de sortie
Piston à ressort et valve d'échappement d'air
Fourni avec tuyaux de sortie droit et flexible
Compatible avec les mini cartouches de graisse de 90 ml / 3 oz
Pression de service maximale de 200 bar / 3 000 psi
---
Achetez en ligne
Trouver un magasin
Évaluez ce produit
7 évaluations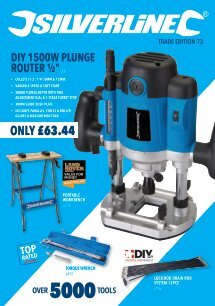 ---
Caractéristiques techniques du produit
| | |
| --- | --- |
| Capacité - volume | 120 ml |
| Finition | Chromée |
| Poids du produit | 0,722 kg |
| Volume | Cartouches de 90 ml / 3 oz |
| Matériau - construction secondaire | Piston en caoutchouc et plastique |
| PSI / BAR | 310 Bar max. / 4 500 Psi max. |
---
Caractéristiques principales
Pistolet de graissage de 120 ml à poignée pistolet chromée. Attache à 2 positions pour le tube de sortie. Piston à ressort et valve d'échappement d'air. Fourni avec tuyaux de sortie droit et flexible. Compatible avec les mini-cartouches de graisse de 90 ml / 3 oz. Pression de service maximale de 200 bar / 3 000 psi.
---
Contenu
Tuyau de sortie droit
Tuyau de sortie flexible
---
Évaluations de clients
par : Raymond
2019-10-07T00:00:00
Filled with grease as per instructions,,,wont pump grease just leaks past plunger and comes out other end
---
par : Stephen M
2019-09-13T00:00:00
I purchased this grease gun in good faith that it would allow me to grease the nipples of my automised driveway gates. I followed the instructions and applied the nozzle to the first nipple, squeezed the trigger to insert grease and then tried to remove the nozzle as instructed. Instead of uncoupling the nozzle, the nipple sheered off so now I have a broken nipple on one gate and a nipple I can't remove from the nozzle.
---
par : John
2018-11-05T00:00:00
The instruction leaflet is semi incomprehensible. Why is the tool supplied with parts incorrectly fitted? The flexible hose spat one of its fittings off the first time I used it. 200bar? as a scuba diver I know what a 200 bar fitting is... this isn''t. Cheapo tool, I imagine not made in England, Germany or USA. Spend more money and get a decent one is my advice.
---
par : John L
2018-06-25T00:00:00
I discovered that it''s almost impossible to fit the flexible delivery hose to the operating head. The 12mm hexagonal nut part is simply too large and it presses down on the operating handle return spring. This stops the hose being fitted straight into the hole and can damage the head - which then allows grease to leak round it.
---
par : Roger C
2016-10-11T00:00:00
What can I say? It works and goes on working. The flexible delivery pipe is an added bonus
---
par : PAGOT J
2016-10-10T00:00:00
It is a very good product. Very simple to use. The manual is simple and well illustrated.
---
par : Alan
2016-09-27T00:00:00
Waste of money. No instructions with the tool, and none to be had from the company. Completely failed to get any useful function from the tool.
---
Garantie à vie
Ce produit Silverline est garanti pendant une période de 30 jours à partir de la date d'achat contre tout vice de matériaux ou défaut de fabrication. Vous pouvez obtenir une garantie à vie en enregistrant votre produit en ligne. Tout bien présentant un défaut sera réparé ou remplacé gratuitement.